Global Perspective and Proven Expertise
JBI Equity has built a strong Investment Team with operational experience in the target sectors, and proven expertise in structuring and managing unquoted investments.
The Advisory Board consists of investment professionals and industry experts, which create value to JBI Equity on different levels and brings operational expertise.
The expertise and experience of the Advisory Board brings a capability edge to JBI Equity. The Partners together with the Advisory Board are pragmatic in sourcing new target acquisitions plus positioning acquired companies for future growth.
The Investment Team brings a truly global perspective to JBI Equity – as Partners and Advisory Board are distributed across key global regions. We believe this is crucial for success in today's globalised world and particularly for the target sectors of agribusiness and food.
Sector experts with in-depth expertise, within the industry of target companies, will be appointed to the Board of each portfolio company in order to position the company for maximum growth.
Kristian Bennetsen
Partner
Kristian is a co-founder of JBI Equity and Managing Partner of the JBI Equity Group. He most recently held the position of Investment Manager at Emirates NBD Private Banking in Dubai, where he was involved in fund selection across most asset classes. Previously, he was an equity analyst at Bloomberg in London. While at Emirates NBD Private Banking, he engaged with over 100 fund management houses and has successfully evaluated hundreds of funds and investment proposals.
Prior to his 14 years in fundamental equity analysis and investment management, Kristian had six years of operational agribusiness experience, and has managed large dairy, poultry and feed mill operations in Denmark and the U.S. Originally from Denmark, Kristian was brought up on a family farm, in the family for generations, which provided hands-on experience in dairy, arable and poultry farming, including pork. He developed an outstanding track record of enhancing production yields in all sectors listed above. Over the last four years, he has been actively developing the operational framework for JB Equity Limited, which combines his investment and agricultural expertise and experience.
Kristian obtained an Advance Diploma in Economics & Financial Management, majoring in Farm Accounting, from Vejlby Agricultural College in Denmark. He completed his MBA in International Banking & Finance at the University of Birmingham in the U.K.
Glen Illing
Partner
Glen joined JBI Equity as a Partner in 2015. He is Director of JBI Equity portfolio companies and Chief Executive officer of Roslin Technologies. A commercially driven leader with a truly global record, Glen is skilled in building and developing Life Science, Agribusiness and Biotechnology companies and thrives in bridging the gap between science, technology and business.
He has over 25 years management experience in strategic planning, mergers & acquisitions, greenfield start-ups and franchising operations, leading multinational and geographically dispersed teams, developing and implementing global strategies across Asia, Central Europe, South America, USA and Europe. Glen has managed companies through growth, market downturns, disease challenges, and strong competition by restructuring and innovatively developing solutions to revitalise organisations.
Glen held several senior management positions in the worlds largest porcine genetics business Genus/Sygen/PIC Group over several decades history. In 2006 he successfully led a management buyout of the SyAqua Group, an Applied Aquaculture Biotechnology company, and spearheaded the group as Chief Executive Officer. Over the next five years he operated the aquaculture quantitative genetics and biotechnology program, expanded the business into Indonesia and Singapore, developed export markets in Vietnam and India, and attracted a strategic investor.
Ever dynamic and energetic led Glen to join Topigs a leading dutch porcine genetics business where he restructured, developed and implemented strategies as Regional Director in Asia Pacific & Africa. Including being instrumental in the successful merger of Topigs and Norsvin (a leading Norwegian genetics operation) making it one of the most innovative global pig genetics companies and claiming the global No2 position.
Glen received his MBA from Bath University after graduating in Agriculture from Seale-Hayne Plymouth University, and awarded a postgraduate Management diploma at Oxford Brookes University.
Martin Hjorth Jensen
Partner
Martin is a co-founder of JBI Equity and is Founder and Managing Partner of Carthage & MHJ Agritech Consulting Limited; a swine consultancy firm targeting the Chinese swine sector, based in Hong Kong and China. Originally from Denmark, Martin has an extensive background in pig breeding and commercial pig farming. In 2008, Martin started a pig farming project, as well as Danish genetics trading, in mainland China. He successfully exited the investment in 2012.
Based in China, Martin has considerable knowledge of Chinese agribusiness and enjoys a deep relationship with local government and an excellent network across China. Martin is the only Western Standing Committee Member of the National Swine Industry Association under the China Animal Agriculture Association.
Martin was educated as a professional pig farmer and agricultural financial consultant in Denmark, gaining the Advanced Diploma in Agriculture Management, at Vejlby Agricultural College. He obtained his MBA in International Business at the University of Edinburgh Business School. Prior to his MBA, Martin Obtained a Diploma in Business Administration, at the Birmingham Business School, part of the University of Birmingham, in the U.K.
Bernardino Ferrer Galindo
Associate Partner
• Generalitat Government Cabinet (Government). Personal advisor and legislative support to minister
• ENACO S.A. (Large supermarket retail stock exchange company). Strategic development manager
• BOFILL ARQUITECTURA. (international architecture). Senior lawyer Master Plan.
• IQA BARCELONA (Chemical Group). Associate partner, report to the Chairman.
• MED EUROPA REFINING (Energy and environmental global company). Investment facilitator, reporting to the Chairman.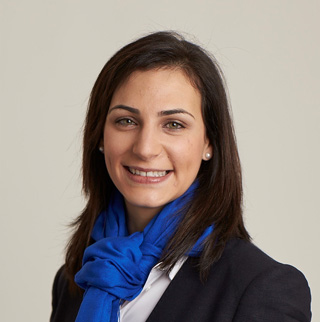 Jessica Redo
Associate Partner
• Global finance manager in a multinational commodities company
• Former Business Development Manager at Roslin Technologies
• +8 years experience in corporate finance, private equity and banking
• BSc Business Administration and Management
Desmond Woods
Investment Manager
• 7 years experience in private equity and investment banking
• Member of the African Lakes Company's investment team
• Former CFO of East African food producer and processor, leading multi-national expansion
• Former analyst at Aberdeen Standard Investments, Citi, & Vigeo EIRIS
• LLM International Banking and Finance (Distinction), University of Edinburgh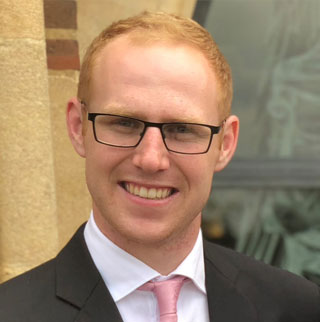 Luca Illing
Scientific Project Manager
• PhD in Plant Sciences from the University of Warwick
• Core technological understanding of scientific research that results in exciting spin-out projects
• Based in Uppsala, Sweden
• Working across all JBI Innovation projects providing technical and scientific understanding